New Jersey 

Tenants Organization

Fight Rent "Unit Decontrol" in New Jersey.  Vacancy decontrol is a method for landlords to undermine and eventually eliminate local rent control. It means an unlimited rent increase when an apartment becomes vacant.  Under vacancy decontrol, landlords get tremendous monetary benefits from turnover of tenants and they do whatever it takes to convince tenants to move out, including harassment and lowered maintenance. Over time, vacancy decontrol means the end of rent control and the elimination of affordable housing. We must fight to stop unit decontrol.  On the State level, Michael Patrick Carroll (R-25) had introduced a bill in the New Jersey General Assembly which would establish and enforce permanent vacancy decontrol in every local rent control law in the state. So far, the NJTO has been successful in stopping it from becoming law. Make sure your representatives know you want to maintain Rent Control.

This page was last updated on: June 19, 2020
CONTACT THE NJ LEGISLATURE

     Tenants, please call, fax, email or write the members of the New Jersey General Assembly and Senate about the issues listed on this site.  You can find your representive by clicking on the OK button below right. IT WILL TAKE YOU OUT OF THE NJTO SITE TO TO THE NJ LEGISLATURE SITE.


If you have any problems using this site, contact the webmaster by 
clicking here.
 Be sure to put NJTOWEBMASTER in the subject line.  
If you are interested in being on our Legislative Emailing List, email NJTO by clicking here:  info@njto.org   PLEASE PUT: "LEGISLATIVE EMAIL LIST" in the SUBJECT LINE.  
We will occasionally contact you for assistance in email campaigns. 
About Us. 

The New Jersey Tenants Organization is the oldest and largest statewide organization in the U.S. We have affiliated tenant associations in:

Atlantic Highlands, Linden, Weehawken, Jersey City, Bayonne, Caldwell, Orange and East Orange, Fort Lee, Passaic, Elmwood Park, Ridgefield, Elizabeth, Perth Amboy, Fairlawn, Redfield, Bloomfield, Clifton, Delran, Paterson, Hackensack, Newark, Phillipsburg, Plainfield and North Plainfield, Passaic, Trenton, Wallington, Voorhees and other cities and towns throughout the state.  

We came together as tenants in 1969, and have been fighting and winning pro-tenant legislation ever since. Since 1969, the NJTO has worked for the enactment of 18 major landlord-tenant laws, which give New Jersey tenants the strongest legal protection in the country. Your current rights as a tenant are because of our work on your behalf all these years.  We also help organize local tenant associations and give individual guidance to members.

NJTO Officers:

President: 

Matt Shapiro of Fort Lee

First Vice President: Gabrielle Aguele of Ridgefield

Second Vice President: 

Gail Pruner of Caldwell

Administrative Director: 

Bonnie Shapiro, Fort Lee

Treasurer:  TBA

V.P. Organizing: 

Mitch Kahn of Ringwood

V.P. Special Projects: 

Trish Comstock, Bloomfield

Corresponding Secretary: Virginia Nardone, Fairfield

Recording Secretary: 

Arlene Glassman, Fair Lawn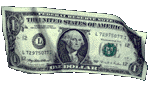 ONGOING ISSUES:

--Stop Evictions from Foreclosures on Landlords!  

--Stop Illegal Lock-Outs!  

--Save Neglected Buildings with a real RECEIVERSHIP law that works!

--Stop ANY Bills to Charge Tenants for Water and Sewage use.

--Do something real about dangerous exposure to lead 

    in older buildings! 

--Stop exorbitant rents! "Market value" is too expensive for working people.

Automatic establishment of Receivership as a result of cyclic or complaint inspections with bad enough results that are not abated within time limits.  When a building is in really bad shape, and code violations and fines don't convince the landlord to fix the place up, a very effective tool is a receivership. A court can appoint a receiver to collect the rents and spend this money on fixing up the building instead of  lining the landlord's pockets. To get a court to do this, either the tenants or the municipality must file a lawsuit, Unfortunately, the tenants usually cannot afford the legal costs and municipalities usually don't want to get involved. If the situation is bad enough and the tenants request it, the municipality should be required to seek a receivership in court. Something needs to be done to stop the cycle of disinvestment, abandonment, and demolition that plagues much of the rental housing in New Jersey.

Lead Abatement Legislation

This bill would provide low interest loans or loan guarantees or grants to small landlords (and homeowners) to do expensive lead abatement work necessary for tenant safety.  It does not pass the cost of lead abatement on to the tenants (who did not cause the problem, but who suffer the consequences).  This was introduced as S-1348 (Rice, Bucco) and A-1947 (Weinberg, Thompson) S-1348 was released from the Senate Community and Urban Affairs Committee, A- 1947 is in the Assimbly  Housing and Local Government Committee. 

NJTO has scored a VICTORY

 for tenants.  

NJTO fought for the passage of S-2018 giving tenants equal right to have your attorny paid for by your landlord if you win your court case against the landlord.  This right is often written into the lease for landlords, now tenants have it too.
Dear Tenant Leader/Member,

NJTO endorses candidates for the New Jersey Assembly.  We do this becase we believe they will best serve tenants' interests.  When NJTO gives an endorsement, that means this candidate has promised to defend tenants' rights on some issue.  We ask that you support the candidate with your vote.

It is extremely important that NJTO candidates win their elections.  The New Jersey legislatures have been so anti-tenant that we have spent much of our time defending rights we already had.  We fought hard and won the Security Deposit Bill which was passed.  We also won Anit-Discrimination protection for all tenants, This means that no matter where your income is from--paychecks, unemployment checks, welfare or pension distributions--you have a right to an apartment.

We face tough struggles for tenants' rights.  When it comes to pro-tenant bills, most votes are very close.  Legislators are much more likely to respond if they know tenant voters have actually voted for them.  We need to elect all of our endorsed candidates to be able to pass more pro-tenant laws.  

Matt Shapiro, President, NJTO

CONTACT US:                   

BY MAIL:     

New Jersey Tenants Organization   

96 Linwood Plaza #233                        

Fort Lee, NJ 07024          

PHONE:

201 342 3775
Fax:  201 342 3776      

EMAIL:

info (at) njto.org
JOIN US:     

Individual dues are $25.00 per year per apartment.  Click on the Main Page button above and use your credit or debit card.  

Or you can send a check to our mailing address listed above. 

Make check out to: New Jersey Tenants Organization.  Click here for the Membership Form
NJTO is also reaching out to others.  Click here to see NJTO's response to privatization of government agencies and responsibilities.  Organizations are asked to consider joining the coalition.
It takes money to run an organizaton to defend tenants' rights--be sure to join and donate what you can!