New Jersey Tenants Organization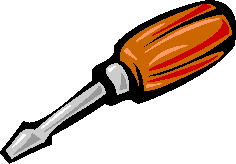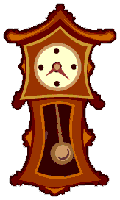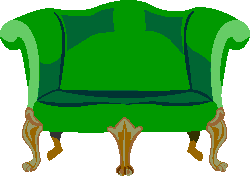 An apartment is a 

Home to a Tenant

and an Investment

to a Landlord.

About Us. 

The New Jersey Tenants Organization is the oldest and largest statewide organization in the U.S. We have affiliated tenant associations in:

Atlantic Highlands, Linden, Weehawken, Jersey City, Bayonne, Caldwell, Orange and East Orange, Fort Lee, Passaic, Elmwood Park, Ridgefield, Elizabeth, Perth Amboy, Fairlawn, Redfield, Bloomfield, Clifton, Delran, Paterson, Hackensack, Newark, Phillipsburg, Plainfield and North Plainfield, Passaic, Trenton, Wallington, Voorhees and other cities and towns throughout the state.  

We came together as tenants in 1969, and have been fighting and winning pro-tenant legislation ever since. Since 1969, the NJTO has worked for the enactment of 18 major landlord-tenant laws, which give New Jersey tenants the strongest legal protection in the country. Your current rights as a tenant are because of our work on your behalf all these years.  We also help organize local tenant associations and give individual guidance to members.


Common Problems Take Common Solutions. The roof is leaking, but it doesn't just leak for you--it leaks for all the tenants in your building. When the furnace breaks down, everyone at your address is without heat.  Problems like these can only be solved by organizaing the tenants in your building.  Bringing everyone together builds a strong community of action and support.  With the guidance you get from New Jersey Tenants Organization, you will learn how you and your fellow tenants can stand up to that landlord and get repairs made. The first step is to organize!

Stop Eviction.  Do you know how to stop an eviction? Your unique situation calls for a specific solution. Contact the NJTO and tell us your story. We're experienced and we know what to do. But do us a favor, don't wait. Many problems can be avoided by immediate action.  Waiting only gives your landlord the advantage and could leave you on the street. Learn your rights as a tenant. Contact us.  Landlord politicians want to create eviction legislation that would eliminate the 3 day waiting period for Warrant of Removal. This practically denies tenants their right to due porcess. 

Getting Repairs Made is probably the biggest problem facing a tenant.  Many tenants wonder if they will need to get an attorney just to get a toilet fixed.  Or can you do it yourself and deduct it from the rent?  NJTO can help you figure out what to do.  Contact us with your specific situation and we can give you advice.

An Ongoing Issue: Fight Rent "Unit Decontrol" in New Jersey.  Vacancy decontrol is a method for landlords to undermine and eventually eliminate local rent control. It means an unlimited rent increase when an apartment becomes vacant.  Under vacancy decontrol, landlords get tremendous monetary benefits from turnover of tenants and they do whatever it takes to convince tenants to move out, including harassment and lowered maintenance. Over time, vacancy decontrol means the end of rent control and the elimination of affordable housing. We must fight to stop unit decontrol.  On the State level, Michael Patrick Carroll (R-25) had introduced a bill in the New Jersey General Assembly which would establish and enforce permanent vacancy decontrol in every local rent control law in the state. So far, the NJTO has been successful in stopping it from becoming law. Make sure your representatives know you want to maintain Rent Control.

No time to help out?  

Make a donation to NJTO.  

Make your check out to "NJTO" 

and mail it to:  

NJTO, 

389 Main Street, 

Hackensack, NJ 07601.

--Get help fighting illegal rent increases

--Lean how to organize your fellow tenants

--Give us back our Tenant Property Tax Rebate! 

--Stop Evictions for unjust causes

--Stop Illegal --Lock-Outs!  

--Stop Rent-Gouging and excess rent increases!

--Give back to Tenants their Security Deposit money!

CONTACT US:                   

BY MAIL:     

New Jersey Tenants Organization          

96 Linwood Plaza #233                             

Fort Lee, NJ 07024         

PHONE:

201 342 3775    
EMAIL:

 info@njto.org
Individual dues are $25.00 per year per apartment.  Send your check to our mailing address listed above. 

Make check out to: New Jersey Tenants Organization. 

A novel about tenant organizing? Or a murder mystery? 

The heat is gone from Beth and Bob's apartment, now what do they do? Tenant organizing could solve their problems, but what about the murder of Mrs. Mary Gilligan? Ebook $3.99  
CLICK HERE.